Diwali in 2023
12
November, 2023
(Sunday)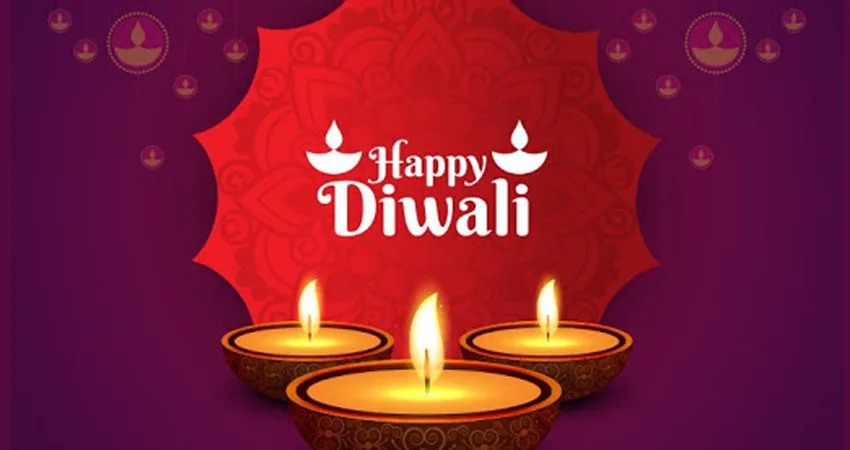 Diwali 2020
14th November
Lakshmi Puja Muhurat
Date :
Saturday, November 14, 2020
Time :
05:28 PM to 07:24 PM
Duration :
01 Hour 56 Mins
Amavasya Tithi Start End Time :
02:17 PM on Nov 14, 2020 to 10:36 AM on Nov 15, 2020
Diwali 2021 Date | When Is Diwali/ Deepawali in 2021-22
4th November
Lakshmi Puja Muhurat
Date :
Thursday, November 4, 2021
Time :
06:08 PM to 08:04 PM
Duration :
01 Hour 56 Mins
Amavasya Tithi Start End Time :
06:03 AM on Nov 04, 2021 to 02:44 AM on Nov 05, 2021
Diwali 2022 Date | When Is Diwali/ Deepawali in 2022-23
24th October
Lakshmi Puja Muhurat
Date :
Monday, October 24, 2022
Time :
06:53 PM to 08:15 PM
Duration :
01 Hour 23 Mins
Amavasya Tithi Start End Time :
05:27 PM on Oct 24, 2022 to 04:18 PM on Oct 25, 2022
Diwali 2023
12th November
Lakshmi Puja Muhurat
Date :
Sunday, November 12, 2023
Time :
05:39 PM to 07:34 PM
Duration :
01 Hour 56 Mins
Amavasya Tithi Start End Time :
02:44 PM on Nov 12, 2023 to 02:56 PM on Nov 13, 2023
Lakshmi Puja Muhurat
Date :
Friday, November 1, 2024
Time :
05:35 PM to 06:16 PM
Duration :
00 Hours 41 Mins
Amavasya Tithi Start End Time :
03:52 PM on Oct 31, 2024 to 06:16 PM on Nov 01, 2024
Lakshmi Puja Muhurat
Date :
Monday, October 20, 2025
Time :
07:07 PM to 08:18 PM
Duration :
01 Hour 10 Mins
Amavasya Tithi Start End Time :
03:44 PM on Oct 20, 2025 to 05:54 PM on Oct 21, 2025
Lakshmi Puja Muhurat
Date :
Sunday, November 8, 2026
Time :
05:54 PM to 07:49 PM
Duration :
01 Hour 56 Mins
Amavasya Tithi Start End Time :
11:27 AM on Nov 08,2026 to 12:31 PM on Nov 09, 2026
Lakshmi Puja Muhurat
Date :
Friday, October 29, 2027
Time :
06:34 PM to 07:05 PM
Duration :
00 Hours 31 Mins
Amavasya Tithi Start End Time :
08:47 PM on Oct 28, 2027 to 07:05 PM on Oct 29, 2027
Lakshmi Puja Muhurat
Date :
Tuesday, October 17, 2028
Time :
07:18 PM to 08:20 PM
Duration :
01 Hour 01 Min
Amavasya Tithi Start End Time :
12:04 PM on Oct 17, 2028 to 08:26 AM on Oct 18, 2028
Lakshmi Puja Muhurat
Date :
Monday, November 5, 2029
Time :
06:05 PM to 08:00 PM
Duration :
01 Hour 56 Mins
Amavasya Tithi Start End Time :
01:44 PM on Nov 05, 2029 to 09:53 AM on Nov 06, 2029
Lakshmi Puja Muhurat
Date :
Saturday, October 26, 2030
Time :
06:45 PM to 08:14 PM
Duration :
01 Hour 29 Mins
Amavasya Tithi Start End Time :
04:40 AM on Oct 26, 2030 to 01:46 AM on Oct 27, 2030
Diwal is is a very beautiful festival that brings lots of happiness with it. It is a festival of lights, and it is also called 'Deepotsav.' Diwalis sheds light on the victory of light over darkness, and it fills our lives with happiness. This festival strengthens our relationships, removes all the petty issues, and makes our relationship warm and cordial. Diwali is not only celebrated in our country but also in other countries. A gazetted holiday has been declared on this festival, when all the government offices, such as schools, colleges, banks, etc. remain closed. People of different religions celebrate Diwali, and many fables or myths are related to this festival. But all these myths sheds light on the victory of truth over evil and victory of light over darkness. This festival is celebrated because, one this day, Lord Rama, returned to Ayodhya along with his wife after defeating Ravana, the ruler of Lanka, and freeing her from his clutches. After killing Ravana, Rama got victory over evil. Therefore, Ayodhya's people welcomed him by lighting Diyas of Ghee on the black night of Amavasya. Since then, this festival has been assumed as the victory truth over evil. Since that day, this great festival has been celebrated after twenty days of Dussehra festival with gusto, zeal, and enthusiasm.
इस पेज को हिंदी में पढ़ने के लिए "दिवाली" पर क्लिक करें।
When is Diwali celebrated?
In the northern hemisphere, this Dipotsav is celebrated with great fervour and zeal on the full-moon day of Autumn. It is celebrated in October or November month as per the Gregorian calendar.
Importance of Diwali and its History
Since ancient times, Diwali/Deepawali has been a very big and important festival celebrated by Hindus. The word 'Diwali is made of two Sanskrit words—Deep and Aawali. The meaning of 'Diwali' word is a series of Diyas. That's why the Diwali festival is also called Dipotsav or a festival of Diyas. The meaning of this festival is the lights or the festival of lights. This festival is celebrated especially for cleanliness and lights. Because of this festival, the houses and their surrounding areas are also cleaned. Moreover, this festival connects us with our tradition, thereby making us aware of the might of our inner soul's might. It also makes us aware that at last, truth and goodness always wins. Many mythological stories associated with Diwali further increase its importance. From this festival, we all get a lesson to move on the path of truth. It is clear from the name of 'Diwali' itself that it is a festival of lights. People start their preparation months before its celebration. There is illumination all around due to the lighting of Diyas. Even today, the worship of this festival is done traditionally. Diwali festival is celebrated every year in Autumn, i.e., in October or November month. During that time, the weather remains pleasant, though it is light cold. People celebrate it on the new moon day of Kartik, and hence this dark night of Amavasya is removed from the light of Diyas. It is assumed that just as the light of the Diyas removes the darkness and spreads the light, similarly, this Diwali festival removes the darkness from our life and fills it with the light of a new dawn. This festival brings lots of happiness with it and gives a lesson to lead our lives in the right direction. On the day of Diwali, we distribute sweets and gifts among our friends, relatives, and neighbours. And give them lots of good wishes. Because of which small differences in our relationships disappear, and sweetness gets filled in our relationships. Our relationships become stronger. That's why this festival is also called the festival of the meeting. Diwalis is a very big festival, so on this day, all the government departments, such as schools, colleges, and, banks remain closed. Not only Indians celebrate the festival of lights but also the people of other countries. There is a gazetted holiday on the eve of this festival in Sri Lanka, Nepal, Australia, Malaysia, Singapore, Myanmar, Pakistan, etc. Diwalis is celebrated by people of various religions, such as Sikh, Buddha, and Jain. Many myths are related to this festival, and people of different religions celebrate it differently. But all these things throw light on the victory of darkness over light and truth over evil. Diwali is celebrated by Jains because, on this day, the twenty-fourth Tirthankara, Mahavir Swami attained salvation (Moksha), and on this day, his first disciple, Gautam Gandhar, attained enlightenment, which sheds light on the victory of knowledge over ignorance.
The Most Popular Story of Deepawali
Return of Rama to Ayodhya: In the religious book, Ramayana, it has been mentioned that Lord Rama returned to Ayodhya after fourteen years, during which he stabbed Ravana. In his grand welcome, the people of Ayodhya lighted Diyas to express their happiness and enthusiasm. Ayodhya city was illuminated with lights in Rama's reverence.
First Story
Once, a king presented a sandalwood forest to a woodcutter after becoming delighted with him. But a woodcutter was after all a woodcutter. He did not understand the value of sandalwood. He used to bring sandalwood from the forest to burn it for cooking his food. The kind came to know about it from his detectives. Now, he understood that only intelligent people could spend their money wisely. This is why Goddess Laxmi and God Ganesha are worshipped together so that a person having money should know how to use it wisely.
Second Story
Lord Krishna killed Narkasur a day before Diwali. Narkasur was a demon, so he freed this world from his terror by killing him. For this reason, Diwali is celebrated as a symbol of the victory of good over evil.
The Story of Indra and Bali
Once, the demon Raj Bali fearing the King of Gods hid somewhere. In search of a demon, Devraj Indra reached a vacant home, where Bali had hidden himself in donkey's disguise. They both started talking to each other. While they were talking, a woman emerged from Bali's body. On being questioned by Dev Raj Indra, the woman said, "I am Goddess Laxmi. I do not remain stable at a place due to my nature. I stay stable at a place where truth, charity, fast, tenacity, might, and religion prevail. I remain stable in that person's home, who is truthful, friendly to Brahmins, and follows religious rules. In this way, it is clear that Goddess Laxmi lives in that place permanently where good and virtuous people live.
The Story of King and Saint
According to an ancient story, once a saint thought of leading a kingly lifestyle. For this, he started doing Tapasya (Austerity) for Goddess Laxmi to please Her. When Tapasya was over, Goddess Laxmi was pleased with him and granted his wishes. When his wishes were fulfilled, he reached King's court and ascended the throne to topple King's crown. The King saw a poisonous snake coming out of his crown. Seeing this, King was very pleased because the saint had defended him against the snake. Once, the saint asked all the courtiers to go out of the King's palace. No sooner had they gone than the King's placed turned into rubble. The King praised him. Listening to his praise, the saint became arrogant. Now, he realized his mistakes. Now, he started pleasing Lord Ganesha to rid the King of his resentment. Again, the saint was given his initial position. That's why it is said that intelligence is a must for wealth. This is why Goddess Laxmi and God Ganesha are worshipped together in the form of wealth and intelligence.
The Story of Goddess Laxmi and Money Lender's Daughter
There was a money lender in a village. His daughter used to offer water at the Peepal tree every day. Goddess Laxmi used to live on the tree where she used to offer water. One day, Goddess Laxmi asked the money lender's daughter, "I want to become your friend." The girl said, "Let me ask my father." She said this to her father, and her father consented. The next day, the money lender's daughter accepted her friend request, and they started talking to each other like good friends. One day, Goddess Laxmi brought the money lender's daughter to her home. Goddess Laxmi welcomed her at her home wholeheartedly. She offered her different varieties of food. After warm hospitality, when the money lender's daughter left for her home, Goddess Laxmi asked her when she would invite her. The money lender's daughter did invite Goddess Laxmi, but she became sad due to her home's poor financial condition. She though that she would not be able to treat her properly. The money lender saw his daughter sad and understood everything. He asked his daughter to clean the kitchen using soil. He also asked her to burn a Diya with four Battis and sit at a place to recall Goddess Laxmi. In the meantime, an eagle flew carrying a gull necklace to her. The money lender's daughter sold it to arrange a feast. After some time, Goddess Laxmi came to her house with Lord Ganesha. The money lender's daughter welcome both of them very well. Goddess Laxmi was very pleased with her hospitality, and the money lender became very rich.
Special Preparation for Diwali
The preparation starts many days before Diwali. Houses and buildings are painted. Old and outdated things are thrown into the garbage. Every nook and corner of the house is cleaned. From this perspective, this is a festival of cleanliness. Diwalis is a festival of great zeal and enthusiasm, which we await impatiently. That's why people start preparation months before this day. It is assumed that Goddess Laxmi always resides in a neat and clean place. That's why this festival's preparation starts with cleanliness. Every corner of the house is cleaned in a better than the best way. The shops are also cleaned. The garbage of the whole year is dumped out. All the things that are not used or those things, such as worn-out clothes, broken and damaged utensils, or other irreparable are dumped out of the house. If there are crevices in your home, then they will be repaired. After that, houses and shops are painted. The houses are decorated differently. Houses are decorated 4-5 days before Diwali day. After that, people indulge in a shopping spree—buying new clothes for family members, buying gifts for friends and relatives, buying kitchen utensils and many other things, such as golden ornaments, vehicles, etc. Besides, all the essential things related to Gods' worship, such as Diya-Batti, idols of Ganesha and Laxmi, clothes for deities, colourful lights, Diyas, and candles for the decoration of the house. Along with these things, orders are given for sweets. New clothes and gifts are also purchased for servants working in restaurants, shops, etc. On Diwali day, houses are cleaned and mopped and decorated with lotus flowers and mango leaves. Along with it, houses are decorated with colourful lights. At the threshold of the house, Rangoli is made, and a Diya is lighted, which remains alight the whole day. The happiness prevails in the home. All the young children listen to this festival's importance and stories related to it from their elders. The women prepare different varieties of sweets. After that, in the evening, all the family members get together to worship the Goddess of wealth Laxmi and obstacle remover Ganeshji and pray to them for their wellbeing, peace, and prosperity. After that, young people touch elders' feet to seek their blessings and then go to their neighbours' houses to wish and congratulate them. After worship, the house is decorated with Diyas. The lights of these Diyas remove Amavasya night's darkness and illuminates it. After that, crackers are exploded. Having done this, all the family members, friends, and neighbours enjoy dinner altogether. In this way, this grand festival is celebrated with zeal and enthusiasm. And it brings lots of happiness to our lives. It sweetens our mutual relationships and removes all petty issues from our lives. On Diwali day, all people decorate their houses with different decorative materials. People illuminate their respective homes with different types of Diyas, worship Goddess Laxmi and burn crackers. Women make Rangoli in the courtyard of their houses. In the evening, people meet each other with dry fruits and sweets.
The tradition of worshipping Laxmi and Ganesha on Diwali
On Diwali's day, worshipping Goddess of wealth Laxmi and Lord Ganesha by placing their idols in the east direction of the home in the evening removes all the obstacles from people's lives. And they get wealth and fame.
Importance of worshipping Laxmi on Diwali
Mother Laxmi is the Goddess of wealth. We all know that we get both luxury and splendour by Mother Laxmi's grace. By pleasing the Goddess of wealth on the auspicious date of Kartik Amavasya, one can get both blessings and prosperity. Sharad Purnima festival that comes before Diwali is celebrated like the birth anniversary of Mother Laxmi. Then, by worshipping her on Diwali, one can expect riches and prosperity from her.
Importance of Ganesha's worshipping on Diwali
Lord Ganesha is called the God of intelligence. According to Hindu mythology, no worshipping or rituals are performed without worshipping Lord Ganesha. This is also the reason Lord Ganesha is worshipped on Diwali. After getting a blessing for prosperity by worshipping the Goddess of wealth, a person needs intelligence to use his wealth for the right things. Lord Ganesha is worshipped with this prayer that lord Ganesha enlightens our path by bestowing intelligence on us.
Importance of Diwali's five days
Dhanteras

Naraka Chaturdashi

Lakshmi Pooja

Govardhan Puja

Bhai Dooj
Diwali's Worshipping Materials
The worshipping materials needed for worshipping Goddess Laxmi include Kesar, Roli, Rice, Betel Leaves, Betel Nuts, Fruits, Flowers, Puffed Rice, Batase, Sindoor, Dry Fruits, Sweets, Panchaamrit, Ganges Water, Dhoop, Agarbati, Cotton Batti, Kalewa, Coconut, and a Copper Vessel for Kalash.
How to do Preparation for Worshipping on Diwali?
1. Make a Swastik either on a thali or ground after purifying it or install any Yantra. Now, make a Kalash of cupper vessel, keep Panchamrit, Ganges water, betel nuts, coins, and cloves in it; cover it with a piece of black cloth. Now, take a raw coconut and wrap Kalave (a red thread) around it and place it on Kalash.
2. Keep rupees, golden or silver coins, the idol of Goddess Laxmi or idols of Laxmi, Ganesh, and Saraswati made up of soil or idols of other deities, where you have made Shri Yantra.
3. If you have any metallic idol, consider it a personification of God, bathe it with Ganges water and decorate it with Akshat, sandalwood, and fruits and flowers. On its right side, light a Panchmukhi lamp, in which ghee or sesame oil is used.
4. The specialty of Diwali is related to the worshipping of Goddess Lakshmi. On this day, Goddess Lakshmi is welcomed through worshipping in every house, family, office, etc. On Diwali day, householders and business people expect wealth and prosperity from the Goddess of wealth, Laxmi.
Worshipping Methodology on Diwali
1. The older adults of home or even those who worship regularly should keep a fast for Goddess Laxmi. During the worshipping of Goddess Laxmi, all the family members should remain indoors. The concerned family member should take a bath, sit on an Asan (a holy seat), do Aachman and Pranayama, and take a pledge. After that, recall the name of Ganeshji and take Gandh, Aakshat, flowers, scutch grass, sweet and Ganges water in your right hand and offer them to Ganesh, Mahalaxmi, Mahasaraswati, Mahakali, Kuber, etc. while worshipping them.
2. Worshipping Kuber proves very useful. For worshipping Kuber, first, make Swastik on your safe or vault where you store your money and recall Kuber.
3. First and foremost, worship Ganesha and Mahalaxmi, place Kalash and then worship Mahalaxmi and other deities. After worshipping them, all the family members should organize parties and explode crackers.
4. Now take Aakshat, flowers, water, and money in your hand. Take all these things in your hand and chanting Sankalp Mantra, take a pledge, "I am so-and-so person, sitting at so-and-so place and time, going to worship you so that I should get scriptural results. First, worship Ganeshji and Mahalaxmi.
5. Take some water in your hand, and recollecting the name of God, offer worshipping materials to Him. Take Aakshat and flowers in your hand. Finally, complete the process of worshipping after taking Aarti of Mahalaxmi. Your home will be full of happiness, peace, and prosperity.
6. After worshipping Deepawali methodologically, Aarti of Mahalaxmi is taken with an alight Diya full of Ghee. For Aarti, take thali and make a Swastik with Roli, keep some Aakshat and flowers in it, light a Char- Mukhi Diya full of Cow Ghee, take Aarti of Mother Laxmi amidst the ringing of Sankh, Ghanti, Damru, etc.
7. While doing Aarti, all the family members should be altogether. Every family member should take Aarti of Mother Laxmi seven times. After taking Aarti seven times, the thali of Aarti should be handed over to the next family member standing in a queue. Every family member should do the same.
8. Worshipping of Goddess Saraswati is also emphasized on Diwali. Therefore, after worshipping Goddess Laxmi, one should worship Goddess Saraswati also.
9. In addition to worshipping Mahalaxmi, the lord of wealth, Kuber, should be worshipped on Diwali and Dhanteras. Worshipping of Kuber maintains a steady flow of wealth at home.
How to worship Ledger Account?
To worship ledger account, one should make a Swastik, using Sandalwood mixed with Kesar or red Kusum, on a ledger book during the auspicious time of worshipping. After that, one should write 'Om Ganeshay Namah' on it. Now, one should take a new satchel and keep five lumps of turmeric, Kamalgatta, Aakshat, Scutch grass, coriander, and some money in it. Also, make a Swastik on a satchel and offer it to Goddess Saraswati.
Crackers and Fireworks
Whatever negative feelings have developed in you for the last one year—anger, envy, and fear—should be exploded in the form of crackers. With every cracker, explode all the negative feelings you have for a particular person in your mind or write that person's name on a cracker for whom you have ill feelings and explode it, knowing that you have burnt all the negative feeling against him or her. But what do we do? Instead of eliminating negative feelings against that person, we tend to destroy that person or keep burning ourselves in negative feelings' fire. It would help if you had an alternative way also. Explode all your negative or ill feelings along with a cracker and befriend that person again. Then, you will feel lighter and better with love, peace, and pleasure. After that, distribute sweets along with him and indulge in merry-making. Do not explode the person but explode his vices along with crackers. Indeed, this is the right way to celebrate Diwali.
Economic Importance of Diwali
The biggest shopping season of the year starts on the Diwali festival. All the business, ranging from small to big, such as clothes, utensils, lime, colours, worshipping materials, decorative items, confectionery, and sweet shops and even gold and silver and vehicle shops—witness brisk sale during this festival's season.
Diwali festival is a great festival for all and sundry. It is a special festival for business people because they clear all the last year's dues and start afresh. Business people start a new business (See the link below to read more about this) transaction after worshipping Mother Laxmi with a new ledger and pen so that their business goes smoothly throughout the whole year. That's why this great festival has great economic importance.
What to Do on Diwali?
1. On Diwali day, ring Sankh or Ghanti in every room of the home after worshipping Goddess Laxmi. As a result of this, negative energies and poverty go out of the house, and Mother Laxmi enters home.
2. On Diwali day, light a Diya full of oil, keep a clove in a Diya, and take Aarti of Hanumanji. You can bring such a Diya from any Hanuman temple.
3. Go to any Shiva temple and offer Aakshat or some rice to the deity. Remember that rice is of full size and not broken. Do not offer broken rice on Shivling.
4. While worshipping Mahalaxmi, keep yellow clamshell. By keeping these things before Goddess Laxmi, you can please her easily. As a result, your problems related to money will disappear.
5. While worshipping Goddess Laxmi, keep turmeric roots before her. After worshipping Her, keep those turmeric roots in that place where you keep your money.
6. On Diwali day, you must buy Jhadu (broom). Clean your home wholly with it. When it is not in use, hide it at a certain place.
7. On Diwali day, donate a Jhadu in any temple. If there are Mahalaxmi temples near your home, then donate fragrant Agarbatti there.
8. On this day, there is Amavasya. So, on this day, offer water to the Peepal tree. Doing this eliminates Shani Dosh and Kaal Sarp Dosh.
9. For worshipping Goddess Laxmi on Diwali day, stable Lagna is considered appropriate. Worshipping in this Lagna enables Goddess Laxmi to live in your home permanently. Keep Lakshmi yantra, Kuber Yantra, and Shri yantra while worshipping. The use of Sphatik yantra is considered appropriate.
10. Light a Diya full of oil under a Peepal tree near your home.
11. Offer scutch grass to the first-worshipped Shir Ganesh. By offering 21 scutch blades of grass to Ganesha, you can get His grace. Doing this on Diwali day, Goddess Laxmi's grace is also sought along with Lord Ganesha.
12. Worship Mahalaxmi's picture, where Laxmi Goddess is sitting near lord Vishnu's legs. Worshipping such an image makes Goddess Lakshmi happy very quickly.
13. On Diwali day, recite Sri Sukta and Kanakadhara Stotra. Ram Raksha Stotra or Hanuman Chalisa, or Sundarkand, can also be recited.
14. Remember that home should be cleaned appropriately on every Amavasya of the month. After cleaning, burn Dhoop and Deep. Doing this purifies your home's atmosphere, and there will always be prosperity in your home.
15. Light a Diya near a Tulsi plant in your home on Diwali night. Also, offer a piece of cloth to the Tulsi plant.
16. Chant Mahalaxmi's Maha Mantra, "Om Shree Shri Shree Kamle Kamalalaye Praseed Praseedshri Shri Shree Om Mahalakshmi" at least 108 times with a mala (necklace) made up of Kamalgatta (stem of Lotus).
You can read my views of astrology for new business ideas.
You can read similar write-up on relevance of astrology in indian festivals for all other major Indian Festivals.