Raksha Bandhan in 2023
30
August, 2023
(Wednesday)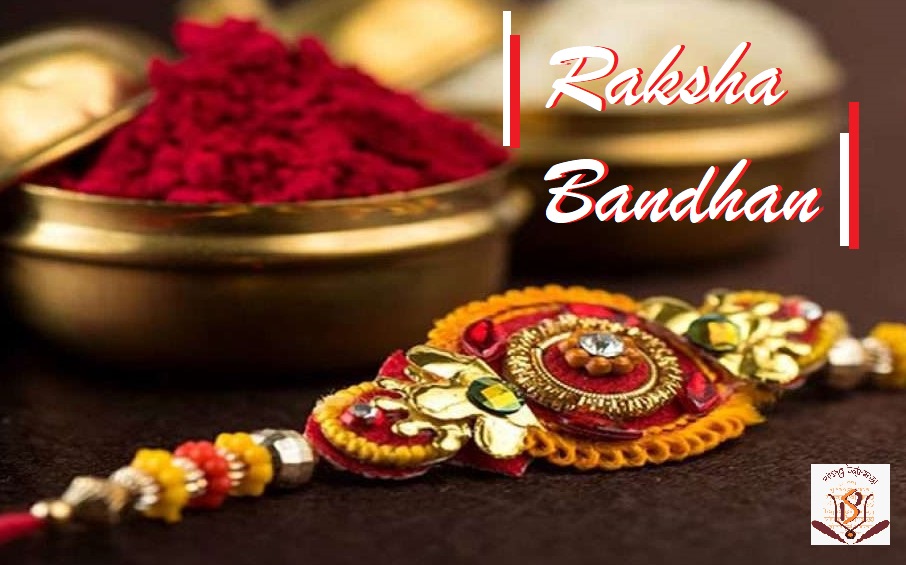 When Is Raksha Bandhan 2021-22, Date And Time Of Rakhi
22nd August
Muhurat to tie Rakhi on Raksha Bandhan
Date :
Sunday, August 22, 2021
Time :
06:15 AM to 05:31 PM
Duration :
11 Hours 16 Mins
Purnima Tithi Start & End Time :
07:00 PM on Aug 21, 2021 to 05:31 PM on Aug 22, 2021
When Is Raksha Bandhan 2022-23, Date And Time Of Rakhi
11th August
Muhurat to tie Rakhi on Raksha Bandhan
Date :
Thursday, August 11, 2022
Time :
08:51 PM to 09:13 PM
Duration :
00 Hours 21 Mins
Purnima Tithi Start & End Time :
10:38 AM on Aug 11, 2022 to 07:05 AM on Aug 12, 2022
Raksha Bandhan 2023
30th August
Muhurat to tie Rakhi on Raksha Bandhan
Date :
Wednesday, August 30, 2023
Time :
after 09:01 PM
Purnima Tithi Start & End Time :
10:58 AM on Aug 30, 2023 to 07:05 AM on Aug 31, 2023
Raksha Bandhan 2024
19th August
Muhurat to tie Rakhi on Raksha Bandhan
Date :
Monday, August 19, 2024
Time :
01:30 PM to 09:07 PM
Duration :
07 Hours 38 Mins
Purnima Tithi Start & End Time :
03:04 AM on Aug 19, 2024 to 11:55 PM on Aug 19, 2024
Raksha Bandhan 2025
9th August
Muhurat to tie Rakhi on Raksha Bandhan
Date :
Saturday, August 9, 2025
Time :
05:47 AM to 01:24 PM
Duration :
07 Hours 37 Mins
Purnima Tithi Start & End Time :
02:12 PM on Aug 08, 2025 to 01:24 PM on Aug 09, 2025
Raksha Bandhan 2026
28th August
Muhurat to tie Rakhi on Raksha Bandhan
Date :
Friday, August 28, 2026
Time :
05:57 AM to 09:48 AM
Duration :
03 Hours 51 Mins
Purnima Tithi Start & End Time :
09:08 AM on Aug 27, 2026 to 09:48 AM on Aug 28, 2026
Raksha Bandhan 2027
17th August
Muhurat to tie Rakhi on Raksha Bandhan
Date :
Tuesday, August 17, 2027
Time :
05:51 AM to 12:58 PM
Duration :
07 Hours 07 Mins
Purnima Tithi Start & End Time :
10:28 AM on Aug 16, 2027 to 12:58 PM on Aug 17, 2027
Raksha Bandhan 2028
5th August
Muhurat to tie Rakhi on Raksha Bandhan
Date :
Saturday, August 5, 2028
Time :
05:45 AM to 01:39 PM
Duration :
07 Hours 54 Mins
Purnima Tithi Start & End Time :
11:51 AM on Aug 04, 2028 to 01:39 PM on Aug 05, 2028
Raksha Bandhan 2029
23rd August
Muhurat to tie Rakhi on Raksha Bandhan
Date :
Thursday, August 23, 2029
Time :
07:04 PM to 09:04 PM
Duration :
02 Hours 01 Min
Purnima Tithi Start & End Time :
06:47 AM on Aug 23, 2029 to 07:20 AM on Aug 24, 2029
Raksha Bandhan 2030
13th August
Muhurat to tie Rakhi on Raksha Bandhan
Date :
Tuesday, August 13, 2030
Time :
05:49 AM to 04:13 PM
Duration :
10 Hours 24 Mins
Purnima Tithi Start & End Time :
06:23 PM on Aug 12, 2030 to 04:13 PM on Aug 13, 2030
It does not part by breaking; nor does it abandon,
The world refers to this as the bond of Raksha Bandhan.
Rakshabandhan is celebrated every year on Shravan Purnima. This festival is devoted to the promise of love and duty of brother and sister. Every sister waits for Raksha Bandhan to tie Rakhi on her brother's wrist. Indian culture is so vast that every culture is imbibed in it. From Kashmir to Kanyakumari, from Saurashtra to Assam, folks celebrate some or the other festival every day. These festivals are always marked to develop harmony amid the relations. It is common to have love and quarrel between brother and sister. But on the day of raksha bandhan 2023, Rakhi depicts sister's immense affection towards her brother and brother's duties towards his sister. This love and duty brace the bond of brother and sister throughout life. On this day, the sister puts on tilak on her brother's forehead, ties a shielding thread on his wrist, performs aarti for him, and prays for his long life. Brothers also shower the sister with gifts and promise to be with her to help her in the hard times. History tells when Draupadi was being shunned, then she called Krishna to protect her, so he saved protected her dignity in the crowded assembly. Even though there is a close relationship between Krishna and Draupadi, it is said that Draupadi and Krishna were brother and sister in their previous lives. How could Krishna forget his pledge to her Rakhi? At present, this festival has become the symbol of sister-brother love; it can be said that it is a festival to deepen the sacred relationship of brother and sister. While on the one hand, the sister promises to fulfill her obligations towards the brother and sister; then again, the sister also keeps fast for the brother's long life. The Rakhi that the sister ties on the brother's wrist on a specific muhurat are not only a thread, but the bond of unbroken and pure love of sister-brother and the power and commitment of protection lies in that same thread.
इस पेज को हिंदी में पढ़ने के लिए "रक्षा बंधन" पर क्लिक करें।
Significance of Raksha Bandhan
Rakshabandhan is very popular in India. Rakshabandhan 2023 means an exclusive relationship of protection, in which sisters tie the thread of Rakhi to their brothers, but this thread is also tied with the spirit of friendship also. On Raksha Bandhan, all the sisters go to their brothers' house, and tie Rakhi, and say, "I will protect you, and you protect me." And it is not obligatory that they should be their own brothers. They tie Rakhi to anyone in the relation. On this day, the Yagyopaveet is changed. We have an age-old tradition of tying Rakhi on Rakshabandhan. Every full moon is dedicated to some or the other festival. The most imperative thing is that you celebrate life.
All brothers and sisters should celebrate the festival of Rakshabandhan with lots of joy, taking the responsibility of protecting and loving each other. Today, when the relationship is getting blurred, in such a situation, strong love gives basis to the sacred relationship of brother and sister. raksha bandhan 2023 is a festival symbolizing the passionate bond between brother and sister. Bonded by this affectionate bond of sister, the brother is determined to protect her. The tying of Rakhi is no longer just an activity among brothers and sisters. Now Rakhi is being tied to protect the country, protect the environment, protect religion, protect interests, etc. Rabindranath had raised public awareness on this festival against the disbanding of Bengal and made this festival a symbol of unity and brotherhood. The tradition of tying Rakhi to trees has also started to protect nature.
On the other hand, the Raksha Sutra is also tied to show respect and faith. The importance of Rakshabandhan also increased in today's time because today, owing to erosion of values, sociality is shrinking, and the feeling of love and respect is also decreasing. This festival reinforces the intimate bond over and above develops sociality within us. This festival also increases our awareness of our duties towards family, society, country, and the world.
Mythological and historical significance
The history of Rakshabandhan is in Hindu mythology. The context of this festival is found in the legend of Vamanavatar. The rakshabandhan story goes like this- King Bali tried to control heaven by performing a yajna, then Indra prayed to Lord Vishnu. Vishnu came as a Vamana Brahmin to ask for alms from King Bali. Despite the Guru's refusal, Bali donated three steps of land. Lord Vamana measured the sky, the underworld, and the earth in three steps and sent King Bali to the chasm. Owing to his devotion, he took a promise from Vishnu to be in front of him at all times. Lakshmi Ji was anxious about this. On the advice of Narad, Lakshmi went to Bali and tied the Raksha sutra (thread of protection) and made him her brother. In return, she brought Vishnu with her. It was a Purnima of Shravan. There are many references to the importance of Rakhi in history. Maharani Karnavati of Mewar had sent Rakhi to Mughal King Humayun and wished for protection. Despite being a Muslim, Humayun kept the honor of Rakhi. It is said that Alexander's wife had tied a rakhi to her husband's Hindu enemy Porus and made him her brother, and took a vow not to kill Alexander during the war. He spared Alexander by honoring the promise he made to his sister by wearing a rakhi in his hand during the war.
Rakshabandhan brother and sister love
Anyway, the relationship of brother and sister is special; Raksha Bandhan is an association of protection where brothers and sisters take a pledge to protect each other. On this day, all sisters tie a rakhi to their brothers and promise to protect them at all times, and brothers also promise their sisters that they will stand by their side come what may. There is a unique tradition in Rajasthan of tying Rakhi, in which sister-in-law ( nanad) ties a particular type of Rakhi to their sister-in-law (Bhabhi); this Rakhi is called Lumbi. In some places, sisters also tie rakhis to their sisters.
Symbol of brother-sister relationship
Rakshabandhan, a festival of brother-sister relationships, is a major festival of the Hindus. It is celebrated to make the bond of brother and sister stronger in many parts of India. Along with this, it is also celebrated with great enthusiasm in Nepal and Pakistan. Apart from Hindus, people of other religions in India also celebrate it with great gusto and passion. It is a festival that shows the unity and forte of family bonds. It is primarily dedicated to the brother-sister relationship. This festival has been celebrated in India for long.
Social Context of Raksha Bandhan
On this day, sisters tie Rakhi on the right hand of their brother and do a tilak on his forehead and pray for his long life. In return, the brother promises to protect them. It is believed that the colorful threads of Rakhi strengthen the bond of love between brother and sister. Rakshabandhan is a festival to strengthen relationships with the bond of intimacy and affection. This is why there is a practice of tying Raksha (or Rakhi) on this occasion not only to sister-brother but also to other relationships. The guru ties the thread to the disciple and the disciple to the guru. In ancient times, when the graduate used to leave the Gurukul after completing his education, he used to tie the Rakshasutra to the Acharya to get his blessings, while the Acharya used to tie Rakshasutra to his student with the wish that the knowledge he has acquired. He should use it appropriately in his life to successfully protect the dignity of the teacher and his knowledge. According to this tradition, even today, before any religious ritual, the priest ties the Raksha sutra to the host. This way, both of them bind promises to protect each other's respect. Rakshabandhan festival has been a symbol of social and family unity. After marriage, the sister moves to a different house. On this pretext, every year, not only her relatives but even distant brothers go to their homes and tie Rakhi and thus keep renewing their relationships. There is a Milan of two families and clans. This festival is also used as a symbol of unity among different sections of society. Thus the link that has been broken can be attached again.
Role of Raksha Bandhan in Freedom Struggle
This festival was also used as a medium of public awareness in the Indian freedom struggle. Famous Indian Noble Laureate Rabindra Nath Tagore believed Raksha Bandhan is not only a day to brace the bond between brother and sister, but we should also reinforce our relationship with our compatriots on this day. He was broken after hearing about the partition of Bengal; the British government had divided this state under its divide and rule policy. This partition was done based on a snowballing conflict between Hindus and Muslims. It was the time when Rabindranath Tagore started the Raksha Bandhan festival to bring Hindus and Muslims closer, and he asked people of both religions to tie this sacred thread to each other and protect them. Relations amongst the people of both religions should be strengthened. In West Bengal, people still tie Rakhi to their friends and neighbors to promote unity and harmony.
Government Arrangement on Raksha Bandhan
Attractive envelopes worth ten rupees are sold on this occasion by the Postal and Telegraph Department of the Government of India. The cost of the envelope is Rs.5 and the postage fee of Rs.5. In this, on the festival of Rakhi, sisters can send three-four Rakhis to their brother for just five rupees. Under this gift given by the postal department to the sisters, a Rakhi envelope weighing 50 grams can be sent for only five rupees, whereas only one Rakhi can be shipped in a regular 20 grams envelope. This facility is only available till Raksha Bandhan. Keeping in mind the rainy season, on the occasion of Rakshabandhan, the postal telegraph department has also been providing waterproof envelopes that do not get damaged by rain since 2007. These envelopes are different from other envelopes. Its shape and design are different, due to which Rakhi is more secure in it. The government also makes provision for free travel for girls and women on this occasion. By which sisters can go to their brothers to tie Rakhi without spending anything. This facility is also available till Raksha Bandhan.
Rakhi and modern technical medium
The technological age and information communication have also had an impact on festivals like Rakhi. Many Indians nowadays live abroad, and their family members (brothers and sisters) are in India or other countries. After the initiation of the Internet, many e-commerce sites have opened which take online orders and deliver Rakhi and all the other related stuff to the given address. This way, brothers and sisters living far, who cannot meet on Rakhi, celebrate this festival by seeing and hearing each other in modern ways.
Rakshabandhan Mantra
In Indian culture, there is a special significance of tying the Raksha thread at the auspicious time, muhurat and perform a specific puja vidhi. There are three threads of protection that are wrapped thrice and tied with this mantra.
येन बद्धो बलि राजा, दानवेन्द्रो महाबलः |
तेन त्वां मनुबध्नामि, रक्षंमाचल माचल ||
While tying the Rakhi, the chant of this mantra is considered auspicious; in this mantra, it is said that, from the protection with which the brave demon king Bali was bound, I warp the same around you, this thread will protect you against all sins and evils.
The traditional method for tying Rakhi
Initially, on the day of Rakhi, one should take a holy bath and worship the deities. Take the blessings of the gods and goddesses.

Place the Rakhi, rice, roli, or vermilion in a silver, brass, or copper plate in a small bowl and drench it with water or perfume.

Keep the Rakhi plate at the place of worship, and to begin with, offer Rakhi to Bal Gopal or your Ishta deity. Get along with the prayers.

While tying Rakhi, the brother's face should be towards the east. With this, your Rakhi also gets blessed by the gods.

While tying Rakhi, brothers should keep a handkerchief or any clean cloth on their heads.

Sisters should first apply vermilion tika on the brother's forehead.

Apply raw rice (akshat) over the Tika and sprinkle some Akshat on the brother as a blessing.

To protect the brother from evil, show the aarti from the lamp. Occasionally sisters also apply kajal to their brothers.

Tie the sacred thread of Rakhi around the right wrist of the brother while reciting the mantra. This gives power to the threads of Rakhi.

Brothers and sisters should feed sweets to each other.

If the brother is elder, then sisters should touch the brother's feet. If sisters are elder, then brothers should take blessings by touching their feet.

Brother should wish the sister a happy life by giving clothes, jewelry or money.
Delicacies prepared on the occasion of Raksha Bandhan
In India, no festivity is completed without the preparation of delicacies. Some special dishes are prepared for every festival. Likewise, on the occasion of Raksha Bandhan, things like Ghevar, sugar puffs, salted puffs, etc., are specially prepared. Ghevar is considered the prime desert of the month of Saawan. This is consumed in the entire part of North India during the whole month. Halwa, Puri, and kheer are also some of the prevalent sweets on this festival.
Conclusion
Eventually, it can be said that this festival of Rakhi has special significance for brother and sister. In today's era, this festival has become the distinctiveness of our culture, and we should be proud of it. In consort with celebrating this festival, we should also pledge to live in harmony with each other. One should live in accord with everyone in ups and downs. Today many brothers are incapable of tying Rakhi on their wrists just because their sisters are not allowed to enter this world. It is a shame that in a country where we worship girls is in the scriptures, there are cases of female feticide. This festival also reminds us how much importance sisters hold in our lives. This festival is celebrated by the common folks and is also celebrated by the gods and goddesses to maintain the sacred relationship of brother and sister. Many brothers and sisters cannot meet each other because of professional and personal reasons. Still, on this special occasion, they beyond doubt take out time for each other and celebrate this holy festival. We should celebrate this festival with joy and moral values ​​.
Here is the next five-year planner for Rakshabandhan
These are the dates of Rakshabandhan for the next five years.
Wednesday– 30 August 2023

Monday– 19 August 2024

Saturday– 9 August 2025

Friday– 28 August 2026

Saturday - 5 August 2028